Calgary's Accessible Suburbia
Posted by Krista Kehoe on Wednesday, October 8th, 2014 at 11:28am.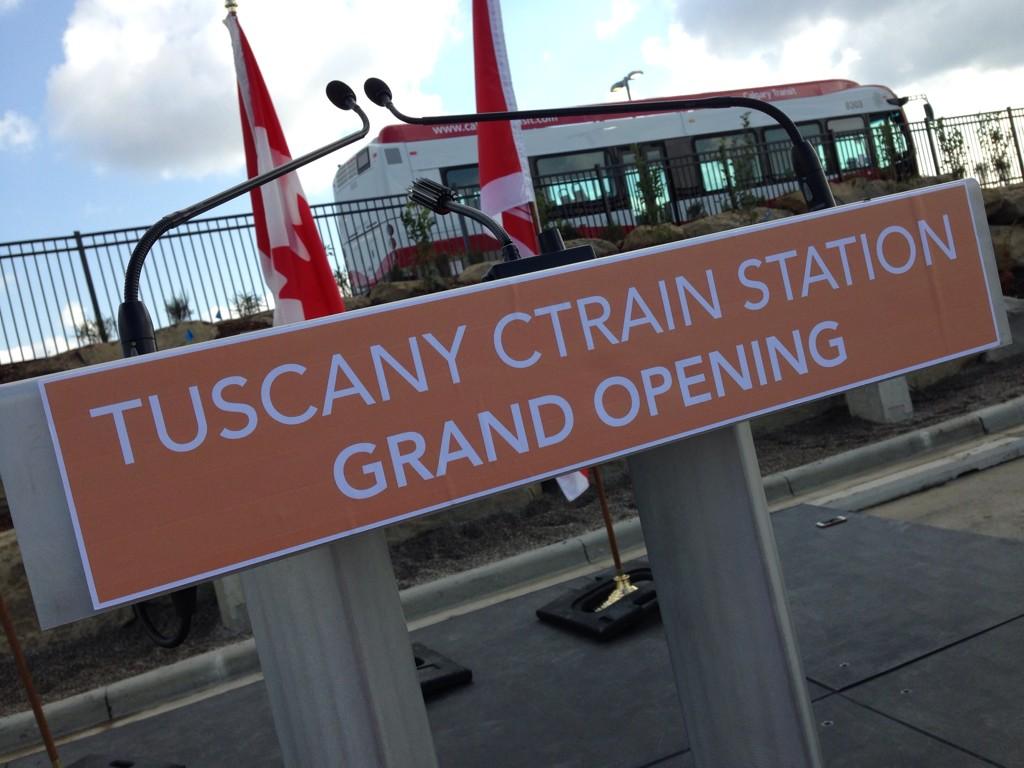 Calgary's newest LRT station opened on August 25, 2014.  Tuscany Station is the latest stop on the Northwest extension leg, or Red Line as it's called.  Approximately 2.5 km of track were added to extend the leg from Crowfoot Station.  This is great news for the communities of Royal Oak, Rocky Ridge and Tuscany.  Residents in these communities can now commute to the University in under 15 minutes, S.A.I.T. in less than 20 minutes or Downtown in under 30 minutes.
Getting to Tuscany Station couldn't be easier. At most, residents in the communities of Royal Oak, Tuscany, and Rocky Ridge can enjoy a 30 minute walk or 15 minute bike ride to the station.  Bike shelters have even been built on either side of the station for riders to secure their bikes.  To make it even more convenient, Calgary Transit has added one new route and altered the existing routes through these communities to allow all residents ease of access to transportation.
Located on the edge of the City allowing for sweeping views and a quick escape to the mountains, along with an abundance of shopping, restaurants, entertainment, and other amenities within each community; the addition of the new LRT makes these 3 picturesque NW communities of Royal Oak, Rocky Ridge, Tuscany even more desirable.
Catering to buyers at every level, these communities offer terrific value and selection for first-time buyers, growing families, and empty nesters alike.  Here is a sampling of properties currently for sale in Royal Oak, Rocky Ridge, and Tuscany.
Krista Kehoe, Calgary real estate agent & REALTOR®
Leave a Comment